Audiologists Converge on Capitol Hill to Advocate for H.R. 4056/S.2446 at AuDacity 2019 Lobby Day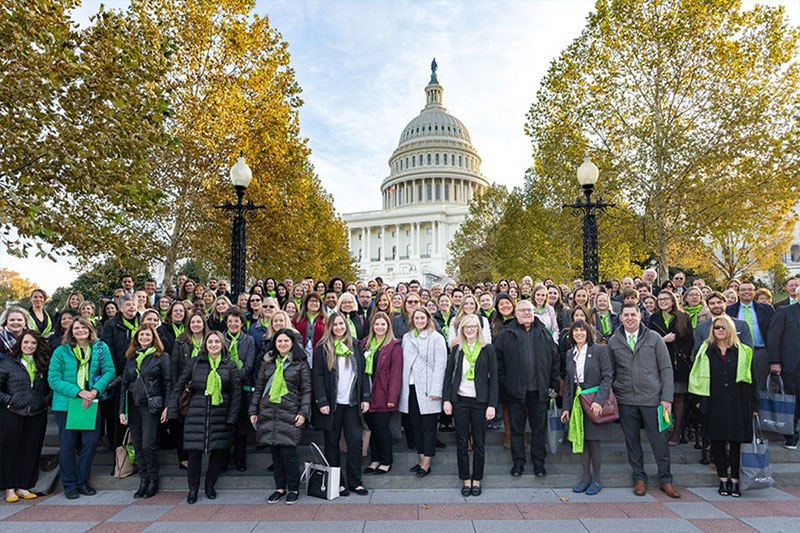 On November 14th, 175 ADA member audiologists and health policy experts converged on Capitol Hill to advocate for The Medicare Audiologist Access and Services Act (MAASA), H.R. 4056 and S. 2446 to streamline coverage policies and access to audiologic and vestibular care for Medicare Part B beneficiaries and to better deploy and utilize audiologists within the Medicare system.
The message was received! Since Lobby Day, 15 new House co-sponsors have signed on to H.R. 4056 (for a total of 50) and 2 Senate co-sponsors have signed on to S. 2446 (for a total of 6). ADA expects additional co-sponsors to be added after the Thanksgiving recess—and we will keep you posted!
We have much to be thankful for this year! THANK YOU, ADA members, for showing up, speaking up, and following up on behalf of your patients and the profession of audiology. Thank you, Sprint CapTel for sponsoring ADA Lobby Day!
###